Wastewater treatment with constructed wetlands
Constructed wetlands or treatment wetlands treat wastewater through an optimal combination of natural processes and intelligent technology.
Benefits
Low energy consumption, efficient and robust treatment, minimal maintenance requirement and long service life, a green business card!
Industrial, Household, Agricultural
Proven technology for F&B industry, office buildings, residential areas, agricultural companies, sewer overflows, sludge dewatering, etc.
RietLand bvba is a leading company that has been involved in the design and construction of natural treatment systems with plants since 1994.
Worldwide RietLand has successfully built hundreds of constructed wetlands for the treatment of waste water from homes, companies and in the agricultural sector. Rietland is the only European company with the European CE label for constructed wetlands, which resorts under the Belgian BENOR certificate. Furthermore, we are the only company in the Benelux to offer the patented FBA (Forced Bed Aeration ®) type of reed bed: an advanced aerated wetland that achieves spectacular treatment results on a minimal surface. Read more about it in Products.
Rietland works with partners all over the world through
Global Wetland Technology,
 (
GWT) 
and we can rely on the expertise of the world's most renowned specialists in the field of water purification with plants. In this way we can offer you the perfect sustainable solution for your waste water or sewage sludge and design the most advanced, high-efficiency water purification systems with the lowest ecological footprint.
A selection from our projects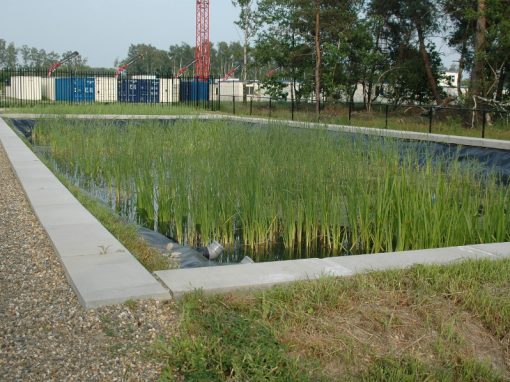 Discover how we can also solve your wastewater problem
Treatment wetlands are gaining popularity as a solution to a wide range of wastewater problems. Although reed beds have become known for their use as local treatment systems for remote homes, the systems are also increasingly being used for treatment of industrial waste water and for the agricultural sector.
Contact us to inquire about the possible solutions we can offer you.